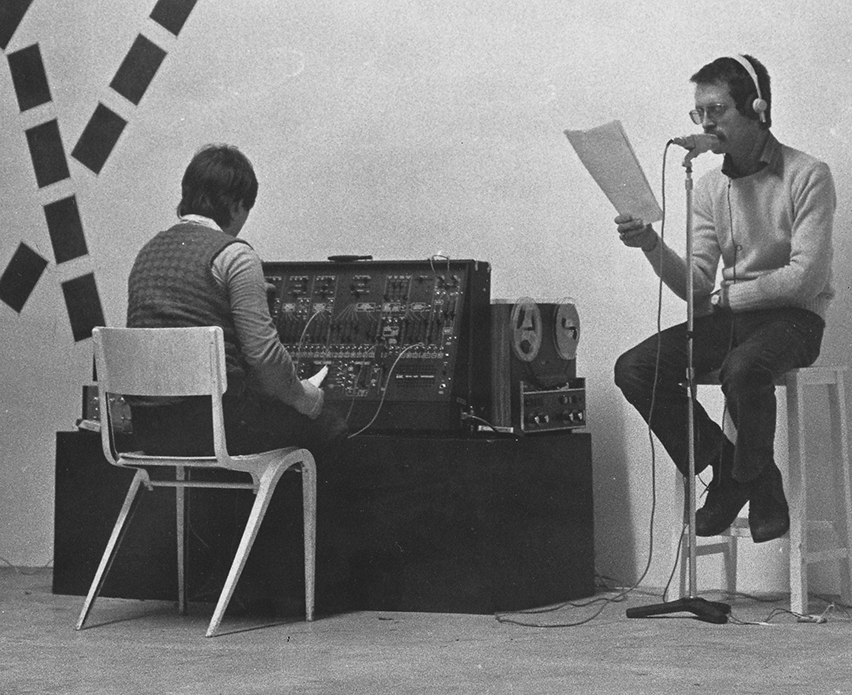 Stuart Marshall (1949 - 1993) was one of Alvin Lucier's earliest and most innovative students. He served as an important link between the British visual arts scene of the 1970s and American experimental music of the same epoch.
After graduating from Wesleyan in 1976 I spent a year traveling around Europe as a Thomas J. Watson Fellow, researching the musical fringe. I imposed on Stuart's hospitality in Newcastle, sleeping in his guest bedroom and hanging around Newcastle Polytechnic, where he taught. I fell in with his students as they founded Ayton Basement -- a legendary, if short lived, Newcastle performance space. I witnessed the rise of punk firsthand (and turned down an offer to start a band -- dang!) I played a couple of concerts at Butler's Wharf in London (an equally legendary venue) which, if memory serves me, were attended by David Toop and almost no-one else. Stuart remained one of my closest friends and an artistic sparring partner until he died. My son bears his name.
By the end of the 1970s Marshall had shifted to working primarily in video and film, and his sound pieces are largely unknown today. In an attempt to correct this lapse I am uploading to my web site his 1972 Master thesis, an essay by Lucier, two scores and a few links.